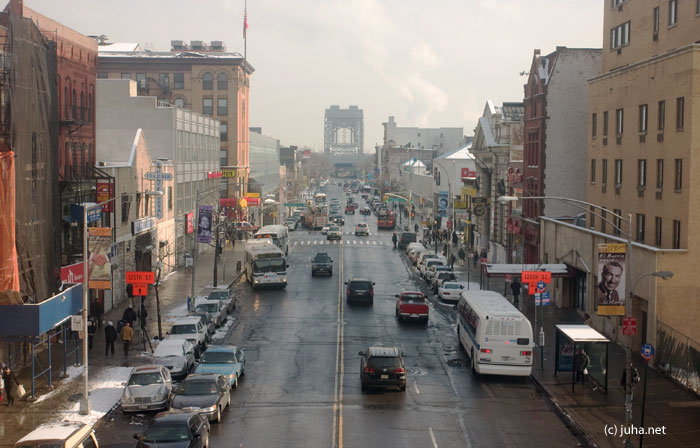 Couple of months ago, ignoring my out-of-the-blue-appeared back pain, I headed to Manhattan to take some photographs. It had been snowing at night, and the trees at our suburban neighborhood looked astonishing. What a perfect morning to capture some nice Central Park winter photos, I though.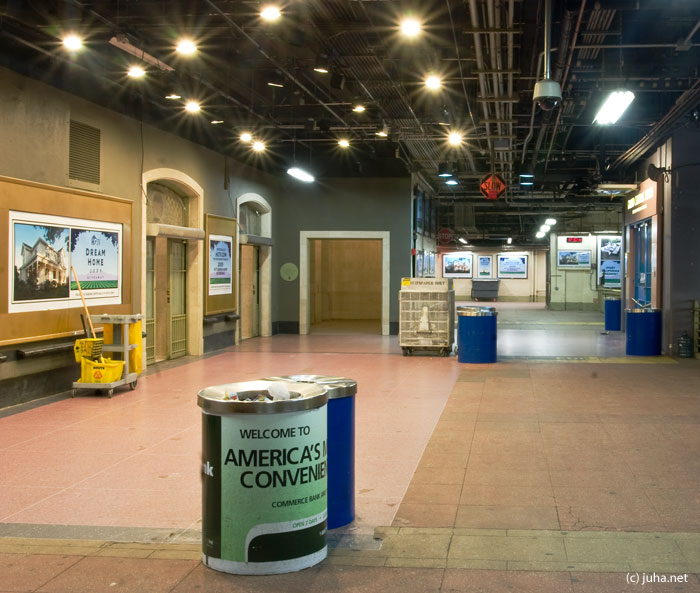 Since it was cloudy and rather overcast, I decided to take the tripod with me. People do not use much tripods nowadays, but for me it is essential tool to get sharp pictures without need to push ISO to sky high. Of course, sometimes when you want to have the granularity effect in your pictures, a high ISO can be even preferred.
After some relaxing forty minutes travel by train, I arrived to the Grand Central Station. The building brought memories from my very first visit almost a year ago. It was funny to stand in the middle of this place which has been a background for so many movie and TV show scenes. The main hall is grand and mighty, and the whole complex is visually pleasing.
Since I had my tripod with me, I got an idea to take couple of shots right inside the station before proceeding to Central Park. First I went to the train arrival hall, which I find strangely more intriguing than the main hall itself. But only after couple of test shots I had somebody tapping my solder. "Sir, it is not allowed to take pictures here", said a stone faced guard. "Please proceed to the main hall". OK, that's the reason I have not seen many photographs in Internet around here, I thought.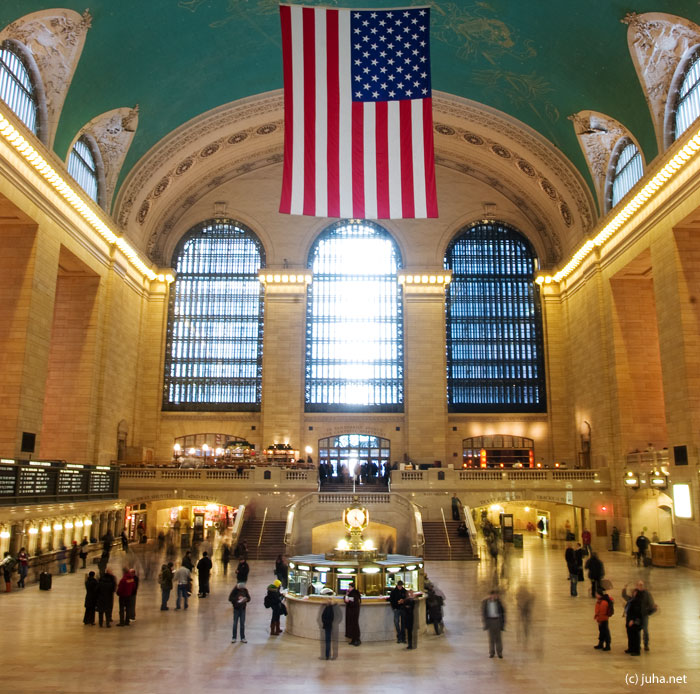 The main hall was pleasing to shoot, anyway. Only trouble was I did not have actual wide angle lens, since my 17mm turns into 27mm with Canon 10D. And 27mm was surely not enough to capture the whole mightiness of the hall. Also, there are plenty of details to capture, but the wide angle zoom was not good for that work, either.
So, after the short session inside the station, I walked to the nearby Bryant Park. After realizing it was already midday, I wanted to make sure there is actually some snow on trees before commuting to Central Park. My fears become reality.. Sun was shining and temperature was way above freezing. Somehow the whole city seemed to be lacking the snow I saw in the county, and trees look like black skeletons. Dam. A missed call.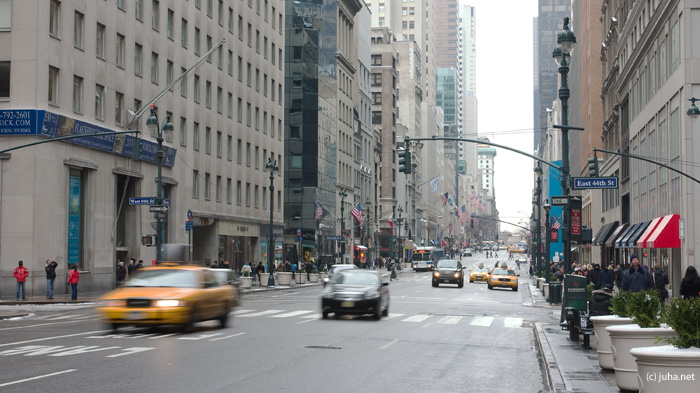 Just to do something before heading back to home, I build my tripod next to the Fifth Avenue to capture a street view. But before having a single photo taken, I had again somebody tapping my shoulder.
"Um, Excuse. Where are you from?". It was a police officer. Great. Not so good idea to put tripod next to the police car. "You know, today it is a bit sensitive area here. Taking photos is OK, but having that tripod and all. You can take photos couple of blocks away". I was bit amused. Other tourists were happily snapping their lousy holiday pictures around, and I, making state of art photo work, was denied just because I had a scary tripod. But, being a foreigner, I did no feel like establishing an argument, so I left that spot.
I walked back towards to the Grand Central Station. "One picture, the station", I thought, "before I go back home". Unbelievably, while opening the tripod, I noticed red and blue lights started to flash in a black SUV parked nearby. A big guy with wearing black sun glassed gave me a scare gaze through the car window. "I know, I know", I thought, "It is a bit sensitive area today, God dammit".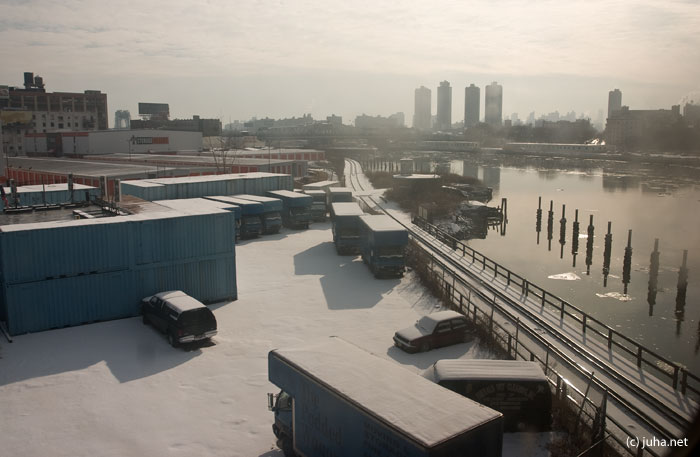 In the train back to home, I was smiling and thinking how the things sometimes just do not go as planned. Usually, not even close.